Recently, Meliá Hotels International's 2023 global strategy conference was successfully held in Spain. Meliá's global spokespersons and important guests attended the event, announcing Meliá's global strategic steps and hotel expansion goals in the post-epidemic era, as well as the industry standards for international hotel chains. It caused a sensation in the global hotel industry and attracted great attention from the media of various countries.
At the meeting, Meliá global spokesperson Rich made a keynote speech. He introduced the development history of Meliá to all the guests, and mentioned: "The three years of COVID-19 have passed, and the hotel industry and tourism industry have also ushered in a new era. Great opportunities, based on the opening policies and tourism formats of various countries in the world in 2023, Meliá has also made a new strategic plan.
First, Meliá will strengthen in-depth exchanges and cooperation in big data, marketing, services, and product interoperability with various well-known travel platforms around the world. From the perspectives of innovative marketing, service upgrades, and direct system connections, it will bring better travel experience to global hotel customers.
Second, Meliá has always adhered to the concept of sustainable development. In 2022, "Travel for Good" was the concept, in 2023 "Travel for health" is the purpose. Facing the important challenges and opportunities, the global tourism industry is a model and it aims to take more practical actions in terms of environment, society and corporate governance (ESG).
Third, Meliá will focus on functional hotel attributes, pushing the hotel's spa services, health clubs, golf courses, events and conference functions to a higher level.
Fourth, in terms of international layout, they will expand the strategic deployment of Asian business. From the date of Meliá's global strategy press conference, 1,000 Meliá regional business agents will be screened for various countries and regions around the world.
Afterwards, Meliá's global spokespersons Martin and JC made important speeches. Martin focused on explaining Meliá's industry spirit and sustainable development goals. He mentioned: "Although the Meliá platform was maliciously attacked by the same industry from January 9th to 24th, 2023, Meliá will not stop its development. We have reason to believe that Meliá will be able to Increase asset value, reduce operating costs and increase consumer demand. Meliá's love for the hotel industry will prompt Meliá to more actively respond to many global challenges and drive the transformation of the tourism model with sustainable development, so as to ensure a better impact on the planet and society. Positive impact, Travel for Good, Travel for health!"
JC made an important speech on the development goals for 2023.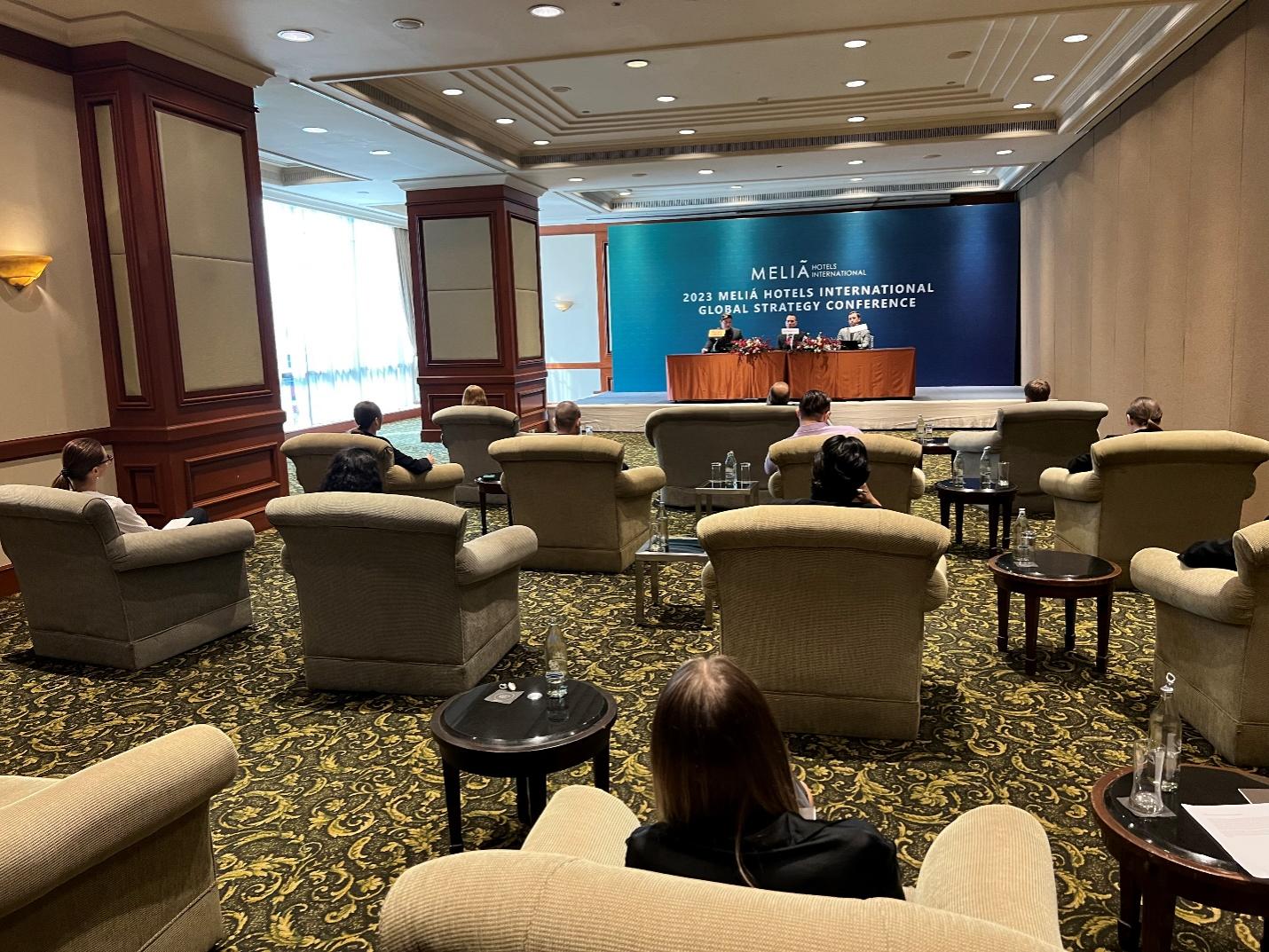 In 2023, Meliá Hotels International will be more globalized, internationalized and digitalized, focusing on strengthening the company's brand concept, developing and expanding key markets, ensuring the quality and value of assets with an international and efficient organizational structure, and through stable Financial models to face risks and business cycles. Meliá's market in the Asia-Pacific region will also develop further steadily, including taking over 12 hotels and resorts in operation in popular destinations in Vietnam to further expand its influence in the Vietnamese market; adding strategies in countries such as Thailand and China The goal is to create much-needed hospitality jobs through the revival of the tourism industry and create and set a new benchmark for the local hospitality industry.
Meliá Hotels International is a leading international hotel chain company in Spain and one of the world's largest resort management companies. Meliá's strategic deployment in 2023 will promote the innovation and improvement of new hotel industry standards in the post-epidemic era, and will also have a positive impact on the global hotel industry. have an important impact.
Disclaimer: This article is reproduced from other media. The purpose of reprinting is to convey more information. It does not mean that this website agrees with its views and is responsible for its authenticity, and does not bear any legal responsibility. All resources on this site are collected on the Internet. The purpose of sharing is for everyone's learning and reference only. If there is copyright or intellectual property infringement, please leave us a message.