Laser printers have many advantages, and many customers have begun to use laser printers, which are already common in some beverages, medicines, personal skin care products, tobacco and alcohol industries that we have seen. As more and more users praise, let more users know the benefits of laser machines and start consulting and are willing to buy and install laser printers. Under this trend, Shanghai Yuchang is willing to provide a full range of services.
Since the establishment of Yuchang, it has always been a high-tech to provide high-quality marking services to users in all industries, regardless of the size of the enterprise. Under such a driving force, all the technical engineers and sales engineers of Yuchang are very motivated, and make some detailed promotion and introduction to customers with a variety of high-quality products, so that everyone can better understand the technical parameters and application of Yuchang laser printers. In order to allow customers to accept our identification equipment to a greater extent.
First, the laser printer has a higher cost performance.
Facing the inquiries and suggestions of many users, Yuchang can see from some aspects that some customers are very price-sensitive, and they often feel intimidated when they hear the price of laser marking machine. But when we choose to buy, we usually choose long-term use, mass production and a large number of product coding and marking work in the factory, just looking at the price of purchasing machinery and equipment is not comprehensive.
In terms of later use, the laser machine has the advantages of being more economical, environmentally friendly and low-carbon, saving a lot of ink and solvent costs.
Second, the laser printer is nearly "zero maintenance", saving a lot of time.
The advantages of laser printers cannot be quantified, and time cost is an important criterion for factories that have to be calculated and assessed.
For marking printers, maintenance cost is something that all purchasers have to consider in advance. For laser printers, maintenance is basically equal to zero, and the failure rate is extremely low. The problems usually encountered are often caused by some unfamiliar operations. But even for this problem, our engineers can basically make the laser machine work normally through telephone guidance, and the processing time is fast.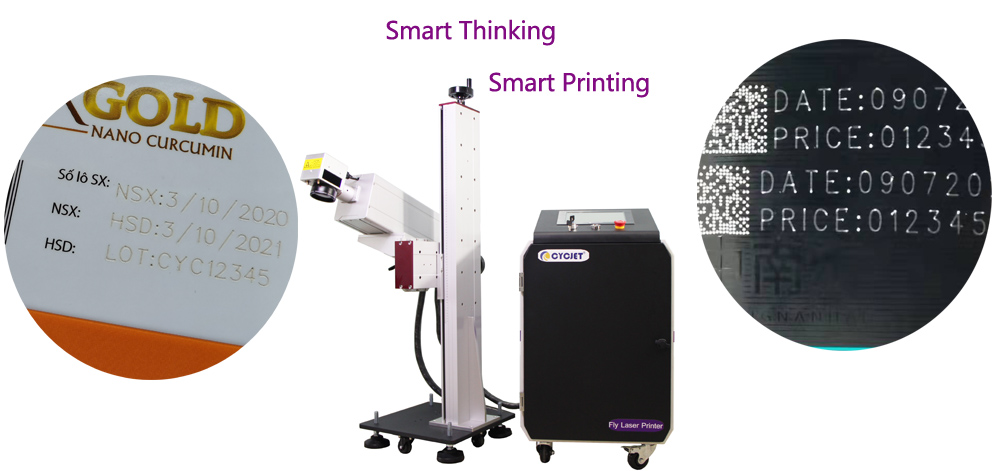 Third, laser printers are more in line with sustainable development and are more environmentally friendly.
With the rapid development of the economy, environmental protection has gradually attracted great attention from the political and business circles. How to use resources reasonably, ensure sustainable and regenerative development, and maintain the green unity of the ecological environment while maintaining rapid development has become a major problem.
In this development environment, laser printers came into being. Compared with traditional inkjet printers, laser printers do not require ink solvent consumption, have more stable performance, faster production speed, lower power consumption and smaller size. In fact, a large number of companies have already begun to use laser printer marking on their products.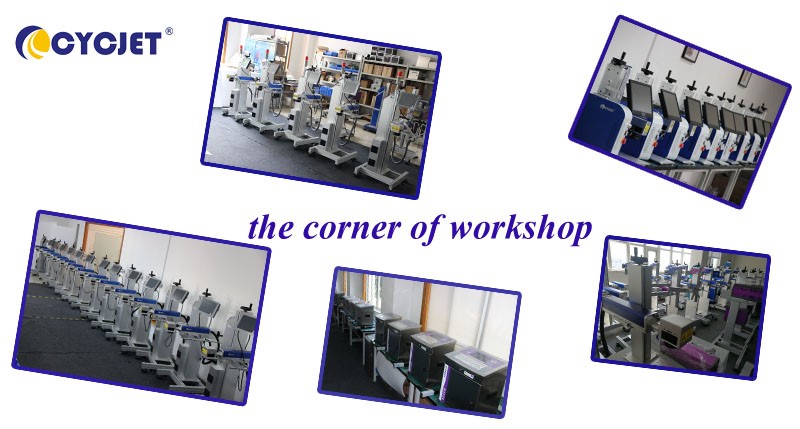 CYCJET is the brand name of Yuchang Industrial Company Limited. As a manufacturer, CYCJET have more than 16 years of experience for R& D different types of handheld inkjet printing solution, Laser printing solution, and portable marking solution, High Resolution Printing solution in Shanghai China.
Contact Person: David Guo
Telephone: +86-21-59970419 ext 8008
MOB:+86-139 1763 1707
Email: sales@cycjet.com
Keywords :
Working video:
Disclaimer: This article is reproduced from other media. The purpose of reprinting is to convey more information. It does not mean that this website agrees with its views and is responsible for its authenticity, and does not bear any legal responsibility. All resources on this site are collected on the Internet. The purpose of sharing is for everyone's learning and reference only. If there is copyright or intellectual property infringement, please leave us a message.