According to official news: The PILOT project token will be launched on the 20th, and NFT is expected to be launched on the 28th! PILOT builds a Web3.0 sports platform with its own advantages to promote people to adopt a healthy and active lifestyle. Based on web3.0, it combines NFT games with pilot token incentives to launch NFT games that make money from sports. Stay tuned!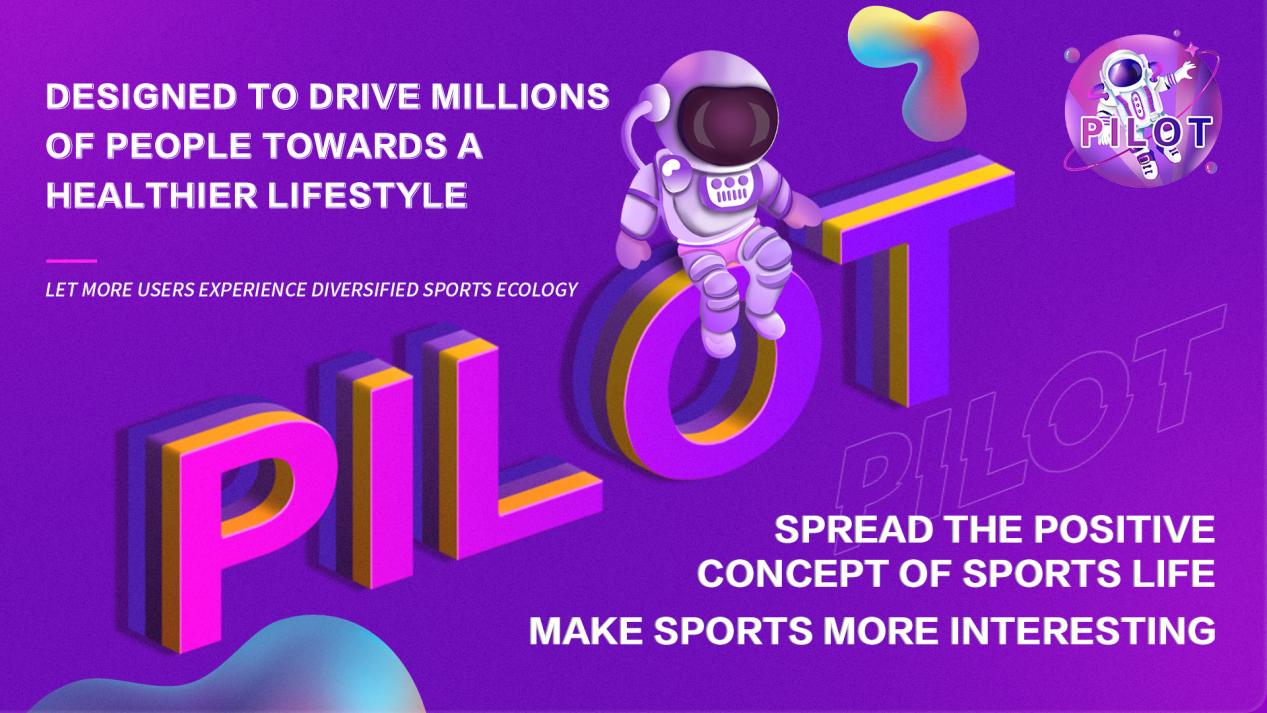 About PILOT
PILOT is a Web3.0 sports platform initiated by a team formed by the pilot autonomous community adhering to the concept of "promoting the sports spirit of the International Olympic Committee, NFT that all fans can participate in". PILOT aims to promote millions of people to become healthier It allows more users to experience a diversified sports ecology, and also brings fresh social elements to spread a positive sports life concept and make sports more interesting.
PILOT mainly fills the PILOT dividend pool through the profit of the tool body (treadmill, vending machine, self-service lottery machine, shared massage chair, self-service car washing machine and other tools) and pilot NFT fees, as well as the income of metaverse ecological games, etc. And according to the proportion of the system to achieve profit distribution, so as to achieve the purpose of common prosperity.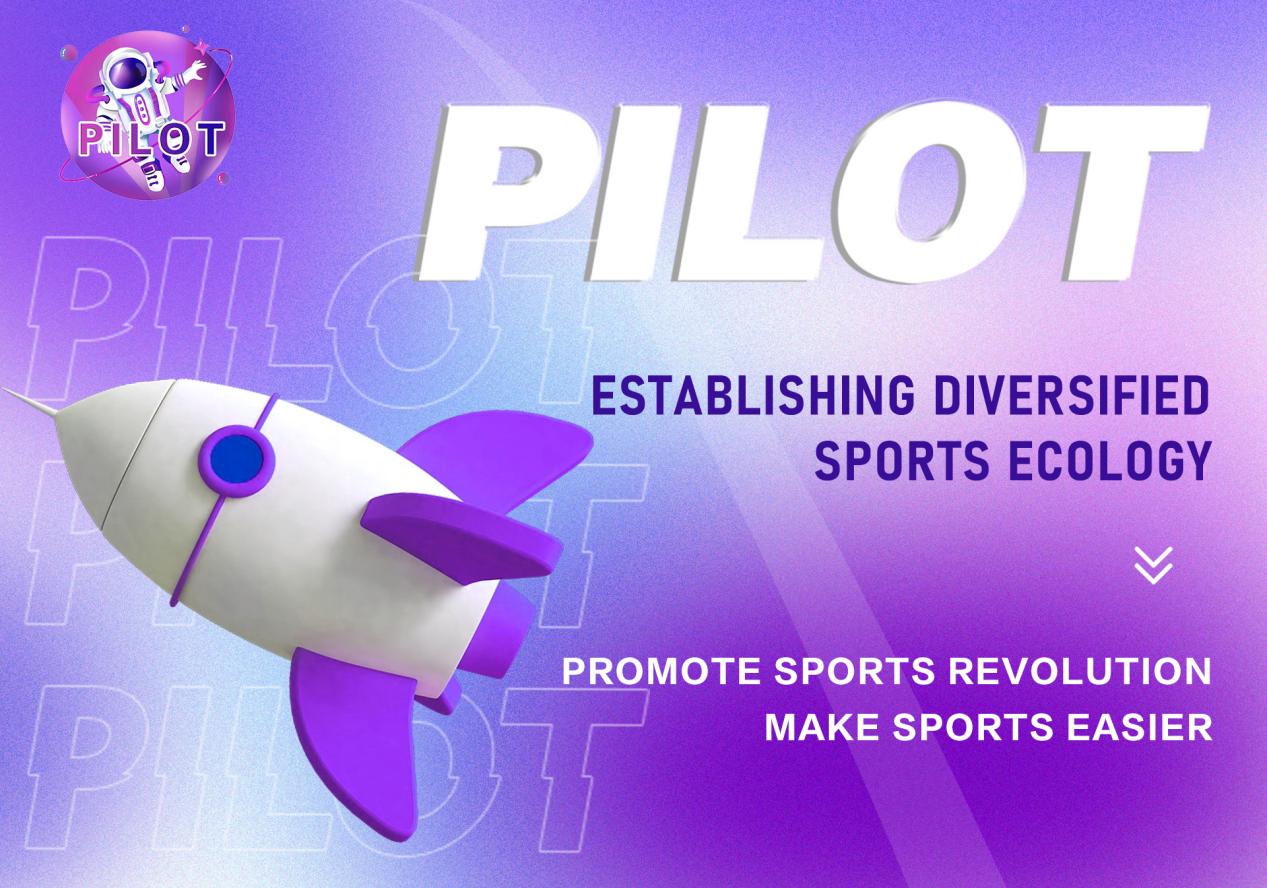 PILOT Highlights
PILOT is supported by three major system highlights:
● PILOT runs on Web3.0 and is completely decentralized
All the behaviors of the PILOT platform are run through Web3.0, including casting, query and other behaviors are completed through the chain protocol, without the need for middlemen, to achieve NFT casting on the chain, more secure and assured.
● PILOT has a strong team and a solid background
PILOT has a strong team background as the ecological starting point, and effectively uses its own background advantages to achieve high-quality, diversified ecological sustainable development, and gradually tap overseas markets, with greater development space and appreciation space.
● PILOT adopts DAO governance and is shared by all
PILOT builds a DAO governance system by giving NFT rights and interests. Users who hold specific NFTs can obtain platform fee dividends and governance voting rights, participate in platform governance, and enjoy platform rights.
Principle of PILOT system
Example: A buys a bottle of water for 1 yuan through a self-service vending machine, and realizes a profit of 0.6 yuan. 0.6 yuan fills the dividend-only pool, and is distributed to the participants of the system according to the number of holdings in the dividend pool. The vending machine alone accounts for 30% of the global retail industry, and the value is an astonishing figure.
Pilot NFT has its own ecosystem and its value increases over time. Its profits will be very considerable. Pilot NFTs are freely tradable, recyclable, and transferable. Example: A buys a picture of B on the platform, and the official will charge a handling fee of 20% of the transaction amount of the seller's picture. If the price of the picture rises, A will make a profit. If the picture falls, A can also pledge the picture to share the bonus pool, or return it. Book.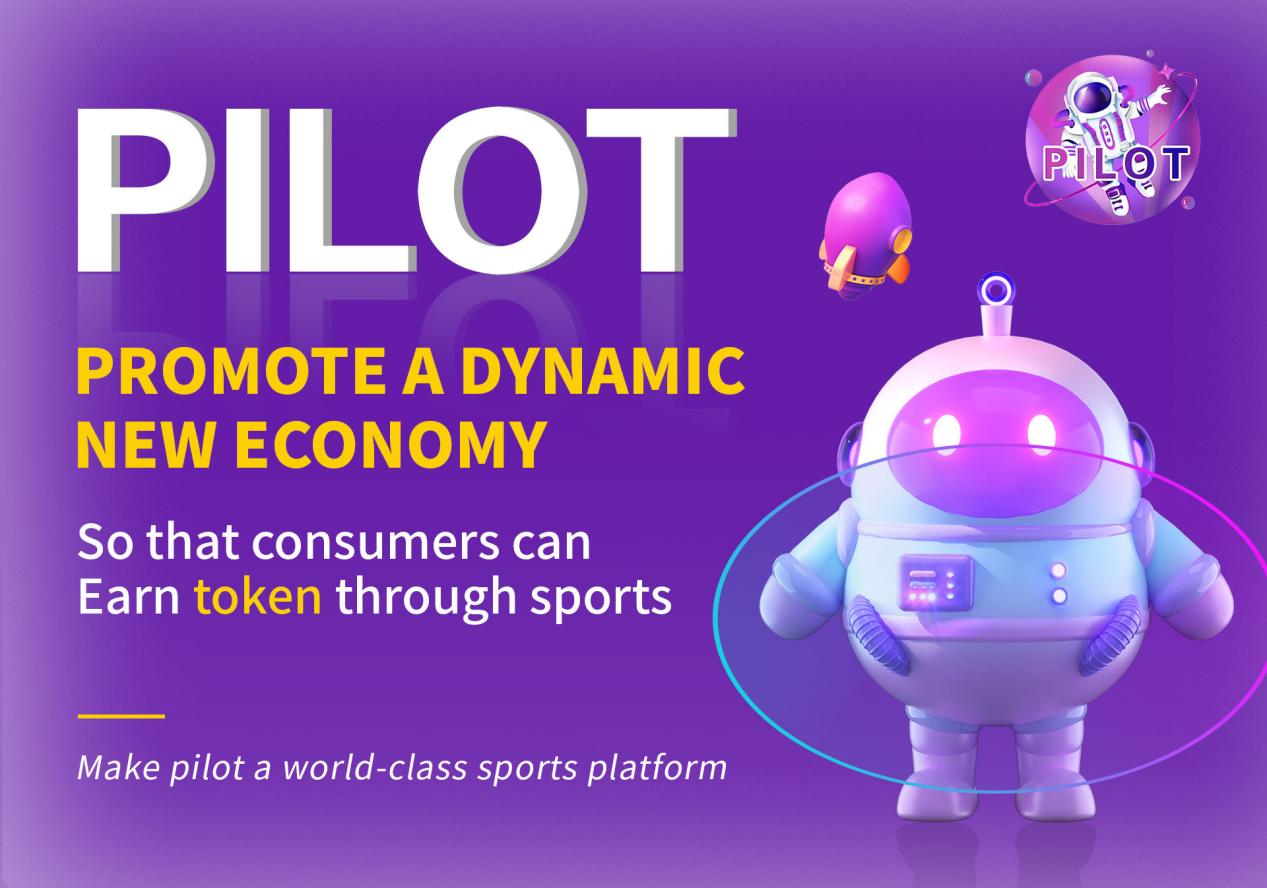 Sport-Fi+Game-Fi+Social-Fi
In order to promote people to adopt a healthy and active lifestyle, PILOT combines NFT games with pilot token incentives based on web3.0 to launch NFT games that make money from sports. In the early stage, NFT sports watches will be launched, and users can select and purchase NFT sports watches through the PILOT in-app market. When a user has an NFT sports watch suitable for their fitness level, they can earn rewards by exercising with GPS. With the continuous development of PILOT, PILOT will gradually launch NFT sports watches, NFT bicycles, NFT fitness equipment and other ways to make money.
In the later stage, PILOT will launch social sports elements such as sports events and sports exchanges. Users can participate in sports events, sports communication activities, etc., record them as NFT sports videos and upload them to PILOT, so as to activate the body and mind, and also get the token incentives given by PILOT. . Users can also sell their own NFT sports videos on NFT trading platforms such as Opensea and Rarible to get NFT bonuses. PILOT will also launch an NFT trading section in the later stage to provide users with NFT transactions.
In addition, PILOT has also reached strategic cooperation with sports organizations such as CAA, Wasserman, and IMG to record and distribute NFT videos, NFT cards, and NFT signatures of sports stars. Users can purchase NFT works of their favorite sports stars through PILOT.
PILOT Mission
PILOT's goal is to promote healthy and active lifestyles. In order to achieve this mission, PILOT provides a perfect combination of PILOT token incentives, NFT games, community effects and other tools according to web3.0, bringing interesting elements of Sport-Fi, Social-Fi, Game-Fi and token rewards , let people actively exercise, fall in love with sports, improve the physical and mental quality of the whole people.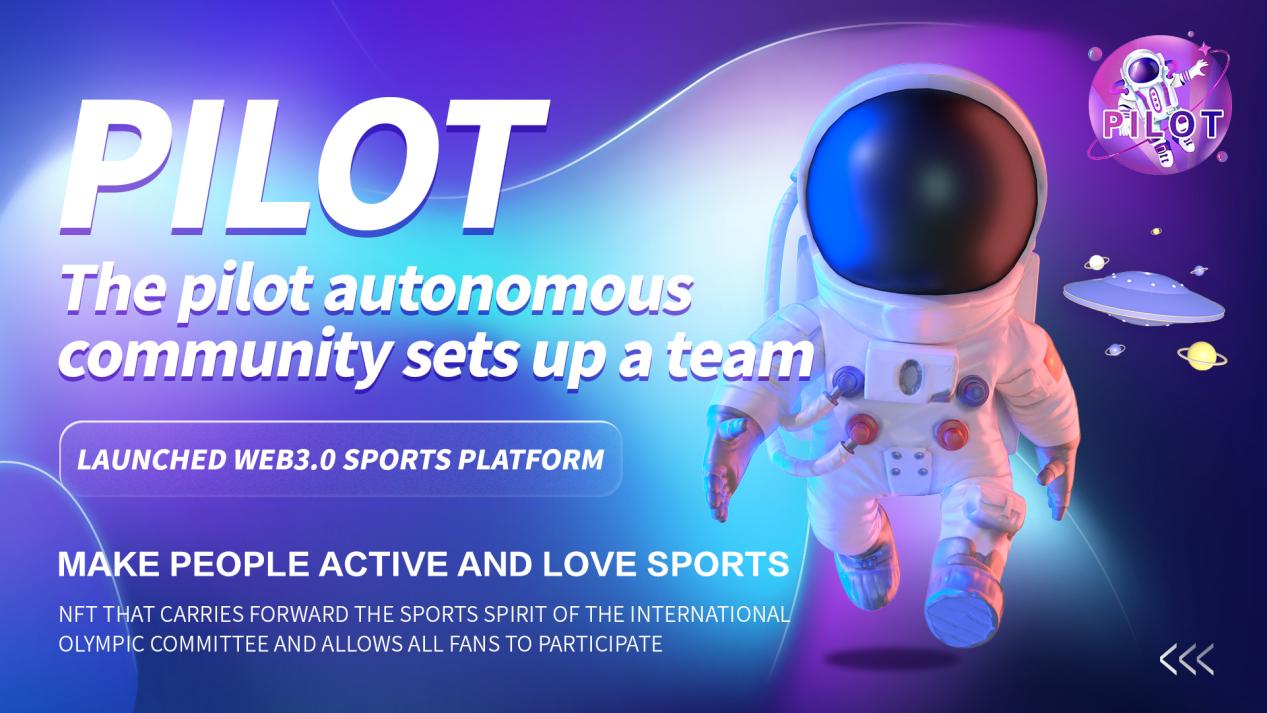 PILOT Value Vision
PILOT hopes to build an efficient, open and decentralized Web3.0 sports platform, adhering to the concept of "carrying forward the sports spirit of the International Olympic Committee, NFT that everyone can participate in", to promote a dynamic new economy, let Consumers can earn tokens through sports, making PILOT a world-class sports platform. PILOT will establish a diversified sports ecology, promote the sports revolution through an open digital economy ecology, build an open digital economy, make sports more convenient, integrate health into life, keep breathing, and keep exercising.
Disclaimer: This article is reproduced from other media. The purpose of reprinting is to convey more information. It does not mean that this website agrees with its views and is responsible for its authenticity, and does not bear any legal responsibility. All resources on this site are collected on the Internet. The purpose of sharing is for everyone's learning and reference only. If there is copyright or intellectual property infringement, please leave us a message.